Paramount Lebanese Kitchen's first location to Central Florida opened a little over a year ago on International Drive. Shortly after, they expanded to Heathrow and Lake Mary.
On January 11, the fast casual dining establishment located in Orlando at 11325 University Blvd., near Rouse Rd., will have its grand opening from 5:30 PM to 7:00 PM.
From the simple "create your own" concept, to the picture-heavy menu board (complete with descriptions for less familiar items) and inviting facade, walking into Paramount Lebanese Kitchen is anything but intimidating.
The friendly, casual atmosphere and customizable menu make for a perfect introduction to Mediterranean cuisine, whether you choose to visit for breakfast, lunch, or dinner.
Upon entering, you'll place your order at the counter, (Paramount is kind of the Chipotle of Mediterranean food) customizing as you go.
First up, you'll pick a style. Authentic options include hummus and rice alongside fresh offerings like tabbouleh (a salad made up of parsley, onion, tomato, lemon, and oil) and saj (flatbread) wraps.
After picking a style, choose from 4 meat options or vegetarian-friendly falafel. I really enjoyed the beef shawarma, which is marinated beef cooked on a spit and thinly sliced. It's excellent paired with tabbouleh salad, pickled turnips, hummus, and tahini. (Cue stomach rumble.)
If the simple ordering process and delicious food aren't impressive enough, Paramount is also backed up by high-quality, healthy ingredients.
The Mediterranean diet in general is one based in balance and moderation, with a focus on clean and healthy ingredients. Paramount Lebanese Kitchen has kept this intact, using locally raised meats that are responsibly farmed, non-GMO, and free of antibiotics and hormones.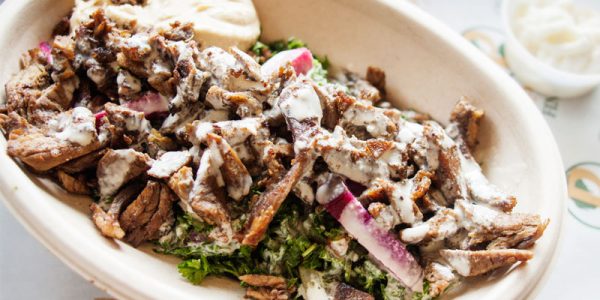 Paramount Lebanese Kitchen offers customers a way to support responsible farming practices and local businesses by its farm to table concept.
All of this contributes to a dining experience you can feel food about. Fresh ingredients, quality meats, and community focused owners who genuinely care about those they serve. Don't miss this local Mediterranean favorite on the corner of Rouse and University.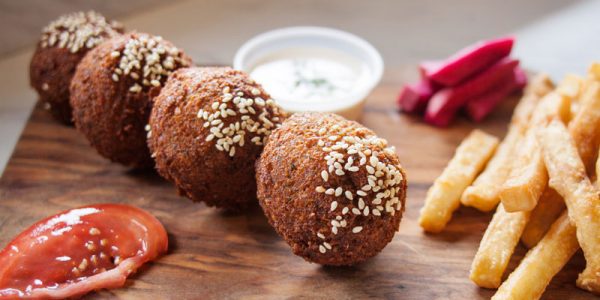 Check out some more of the food, below: