Imagine going to the gym to play basketball and finding the Orlando Magic Wheels, members of the National Wheelchair Basketball Association. That was only one of the things that happened at the Inclusive Recreation Expo on Wednesday.
The eighth edition of the event, hosted by the Recreation and Wellness Center, had the goal of reaching out to the UCF community and providing opportunity to people with all abilities to try out equipment, programs, and services of the inclusive department.
"It is important because it raises awareness for all of the adaptive sports that are out there for students," said Andrea Snead, Inclusive Recreation assistant director.
Practicing yoga while blindfolded, playing wheelchair tennis, and sharing the court with a Paralympic gold medalist were some of the experiences students had.
The presence of Mackenzie Soldan, who received a gold medal with the USA National Wheelchair Basketball Team, was one of the highlights of the event.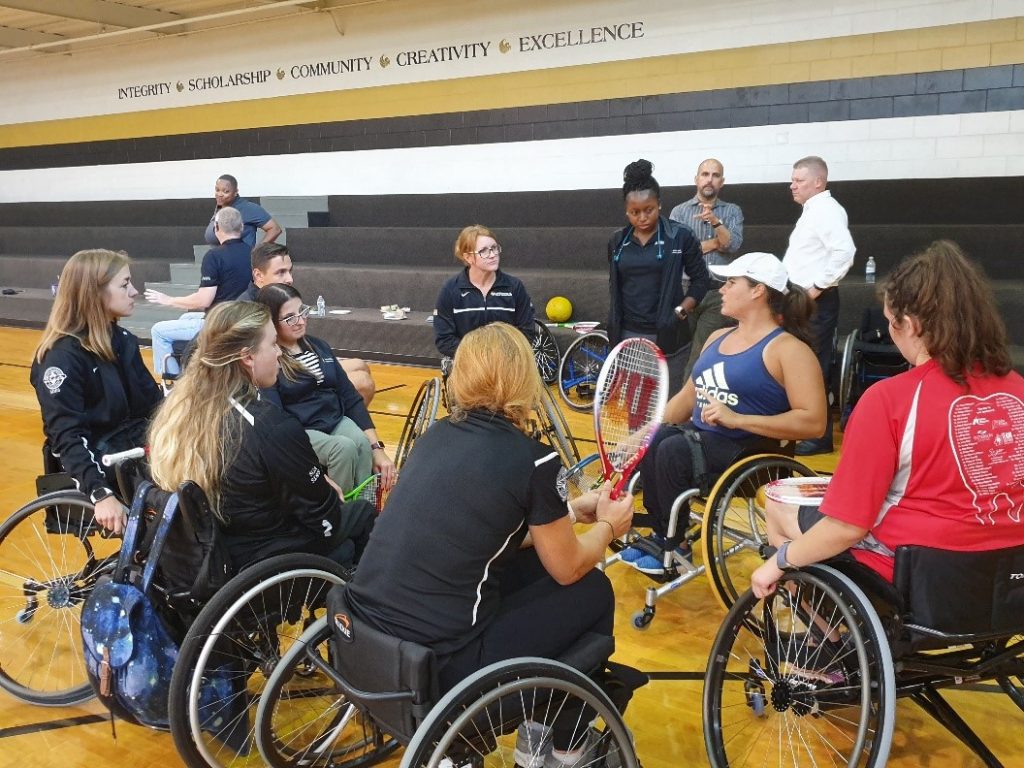 "I know they are really pushing inclusive sports," Soldan said. "I believe UCF can be one of the great collegiate sport programs in the adaptive area."
With more than 50 attendees, from students to guest athletes, the Expo was considered a success.
 "The turnout is amazing," said Fanny Emmanuel, assistant for the Inclusive and Adaptive program. "Everyone looks like they are taking something home with them."
 Success is not only measured in numbers. Most students could, for the first time, see how challenging and inclusive sports can be, and how beneficial it is for anyone that chooses to be a part of it.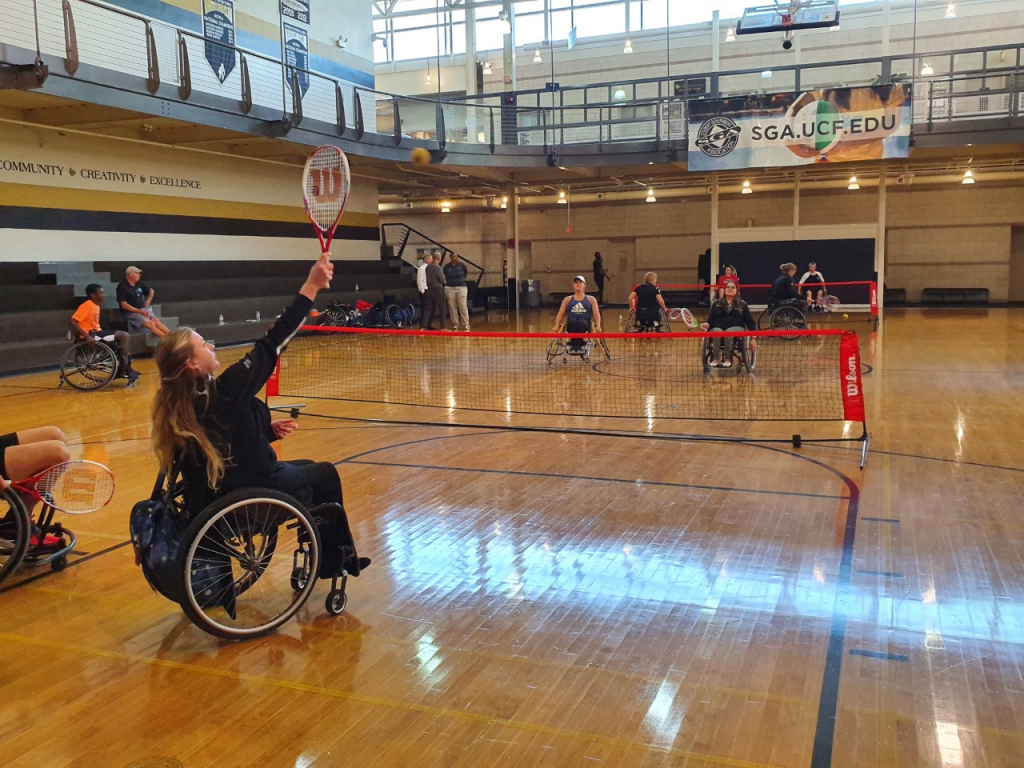 Patrick Rodgers, a 25-year-old hospitality management major, said he appreciated how the RWC showed inclusiveness for students with disabilities and how the exposure to inclusive sports introduced him to new possibilities on campus.
 "I didn't know we had all these inclusive activities," Rodgers said. "I think it should be well known by everybody at UCF."
The program has grown a lot in the past few years but the RWC will constantly seek more inclusive possibilities.
"We are never stopping," Snead said. "Always moving forward and always charging on."