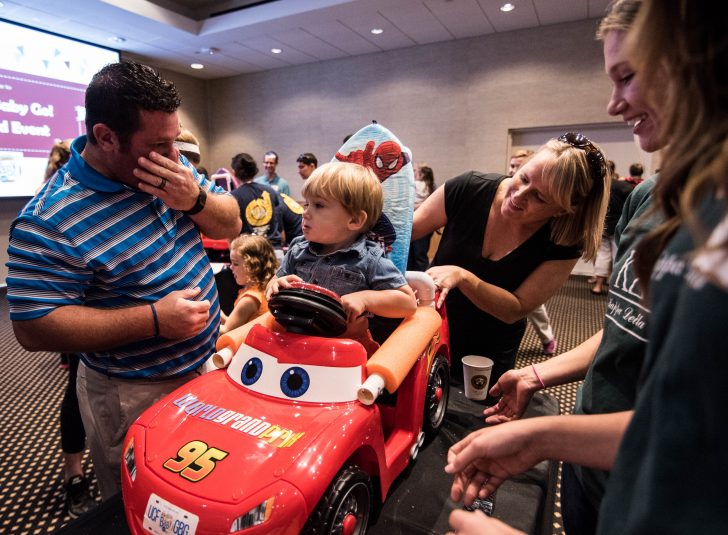 Ten children with limited mobility can now zoom past their family and friends in motorized cars as part of UCF's Go Baby Go! program.
In partnership with Orlando Health, UCF Physical Therapy Professor Jennifer Tucker and other volunteers came together on Friday, Sept. 9, to customize motorized toy cars into affordable mobility systems.
Battery operated cars normally require a gas pedal and steering to operate successfully. Tucker, with the help of a team of engineers, re-wired the cars and put a giant push-button on the steering wheel so a child can use their hands, arms or bellies to move around.
The cars feature seat belts, a backrest, and cushioned sides to keep the child safe while they drive around.
The 10 children had to meet six guidelines after which their participation was sponsored, ultimately amounting to no cost to the children's families. Tucker's only request is for the families to return the cars once the each child has outgrown their custom wheels.
To find out more information, head to the UCF's Go Baby Go! website.