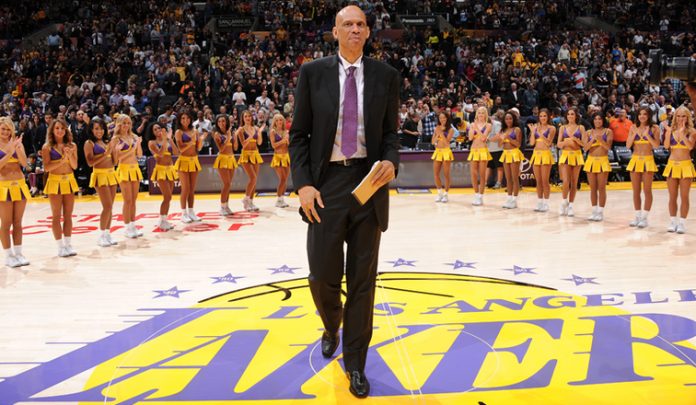 The University of Central Florida Board of Trustees voted unanimously to award an honorary Doctorate of Public Service degree to National Basketball Association legend Kareem Abdul-Jabbar.
On January 25, 2017, Dr. Foard Jones, Chair of the Commencements, Convocations, and Recognitions Committee, sent an email to President John C. Hitt on the nomination of Abdul-Jabbar for the degree. Jones notified President Hitt that a unanimous consensus of the committee had been reached, awarding the degree to the sports legend and renowned social justice activist based on merit in both fields.
Abdul-Jabbar played for 20 seasons in the NBA (Milwaukee Bucks and Los Angeles Lakers), recording six NBA Most Valuable Player awards, 19 NBA All-Star, 15 All-NBA selection, 11 NBA All-Defensive Team, and amassing 38,387 points – the most in NBA history by nearly 1,500 points.
In 1996, the center was honored as one of the 50 Great Players in NBA history.
When Abdul-Jabbar retired in 1989, the player ranked all-time leader in points made, games played (1,560), minutes played (57,446), field goals made (15,837), field goal attempts (28,307), blocked shots (3,189), defensive rebounds (9,394), and personal fouls (4,657).
In 2007, ESPN named Abdul-Jabbar the greatest center of all time and, in 2008, voted the legend greatest player in college basketball history with 71 consecutive wins under his belt at his New York City high school, leading to three consecutive national championship basketball teams and three MVPs of the NCAA Tournament in college with UCLA. In 2016, ESPN named Kareem the second best player in NBA history, behind Michael Jordan.