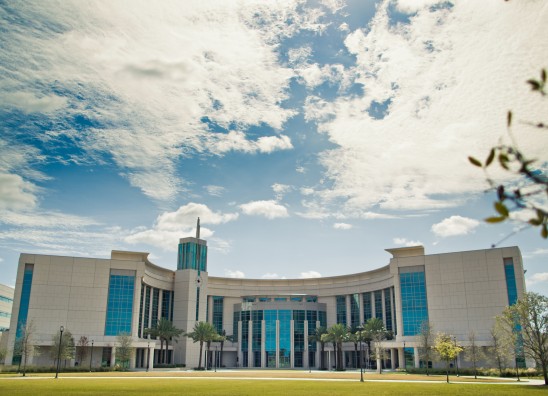 The University of Central Florida and HCA Healthcare's North Florida Division will begin construction on a new hospital next to the College of Medicine with 18 months.
Knight News obtained documents related to the hospital and its unanimous approval by the Florida Board of Governors in March.
The state's agency for Health Care Administration (ACHA) gave final certificate of need approval for a 100-bed medical and surgical hospital officials hope will be open for patients by the end of 2022, UCF said.
Under the current lease, the number of beds will expand to 500 with the addition of other facilities.
HCA North Florida Division will contribute $175 million to begin building the 25.2-acre medical complex – no state dollars will be used to build the facility. UCF officials state that the university will provide the land and its strong academic brand.
"Together with our partners at HCA, we look forward to strengthening our community's health, training more doctors and powering economic growth through research," UCF President John C. Hitt said.
"The aspirations that we have worked on from day one are that we would have a first-rate, top-tier medical school. It is clear to me that we need a hospital if we are going to achieve our highest ambitions for the medical college," Hitt said in March.
The hospital will help the UCF College of Medicine increase residencies and clinically-based research, ultimately building Medical City into a healthcare destination providing first-class health care.
Phase one includes the phase one hospital with parking and an emergency medical department. Phase two will include vertical growth to the phase one hospital and the phase two Outpatient Services & Physician Practice Building, according to current renderings.
Construction will begin within 18 months of this Final CON, with completion within 40 months, according to the Board of Governors.