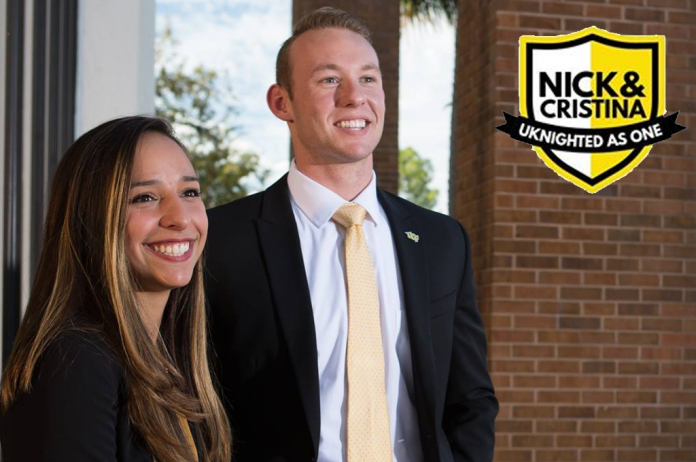 Student Government President Nick Larkins asked UCF Trustee Marcos Marchena to reconsider him for an opportunity to help select university President John Hitt's successor, Knight News has learned.
According to a document received through a public records request Wednesday afternoon, Larkins wrote to Marchena that despite being initially told that he is unable to serve as part of the search committee for the new UCF president because he is a trustee, he "gained the respect of my fellow students and fellow Trustees" and deserved to do the job.
"When the time comes for the Board of Trustees to confirm the next President, I will no longer be the Student Body President and therefore, no longer a Trustee," Larkins wrote. "…[I]t would be the honor of my life to serve on the Presidential Search Committee. I humbly and respectfully ask you to reconsider."
Larkins also said that he would respect Marchena's ultimate decision. He was not among the 15 names listed as members of the committee.
The letter, according to Larkins, was sent to Marchena "before I had the opportunity to learn about the presidential search process."
"Typically the student and the faculty Trustee aren't put on a search committee," Larkins said, noting that William Self, the faculty trustee, also did not make the list.
Florida regulations require at least three trustees to be part of presidential search committees. Trustees David Walsh, Beverly Seay and William Yeargin headed the list released by UCF Tuesday evening.
Larkins also included in his message to Marchena a list of recommendations for the search committee: his vice president Cristina Baretto, chief justice Aric Hawkins, diversity coordinator Breon Clark and campus life director Rachel Cohen.
Baretto is the only recommendation that made the final list of committee members and is also its only student representative.
"I am not concerned" about there being only one student on the committee, Larkins said. "Cristina is a great leader and more than qualified to represent the students on this historic committee."
The committee itself will be confirmed during a teleconference on Friday.