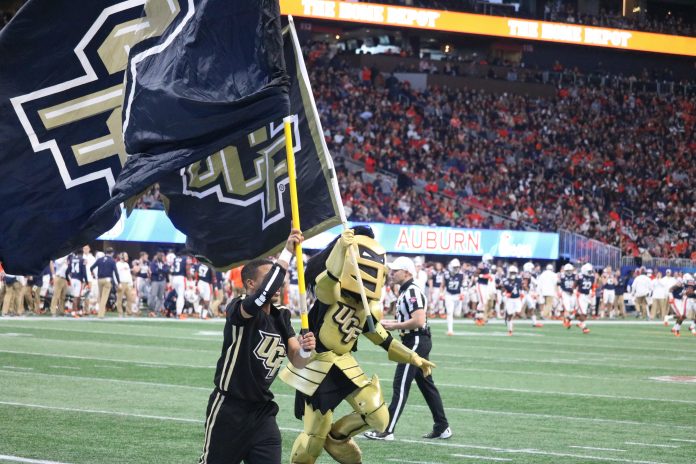 ---
Buy Your National Championship T-Shirt!
---
In a move that appears to be a historic first of its kind—and "flies in the face" of the NCAA playoff system—a Virginia newspaper says it had no choice but to declare UCF national champions.
"With an undefeated record and a win over a top-10 team in the Peach Bowl, we were left no other choice but to name them national champs," said Richard Ingram, President of Womack Publishing Company. "It's a testament to the work they put in, and the chance they were never given by the Bowl Selection Committee."
The Prince George Journal in Prince George County, Virginia, has served its community for 19 years, according to its Twitter feed. It's part of a media group of 18 papers across Virginia and the Carolinas.
According to Prince George Journal publisher Chad Harrison, the paper will print a special commemorative championship edition issue Thursday.
"Our newspaper has decided today to name the UCF Knights the 2017 College Football National Champions by virtue of going 13-0 and winning the Peach Bowl," Harrison said, who is also Director of Operations for Womack Publishing.
Although Alabama and Georgia face each other in the officially sanctioned national championship game on Monday, January 8, in Atlanta, Auburn's regular-season victories give the Knights the edge, the paper said.
UCF gameday head coach Scott Frost, Director of Athletics Danny White, quarterback McKenzie Milton, and more spoke out against the CFP committee after sealing the season undefeated.