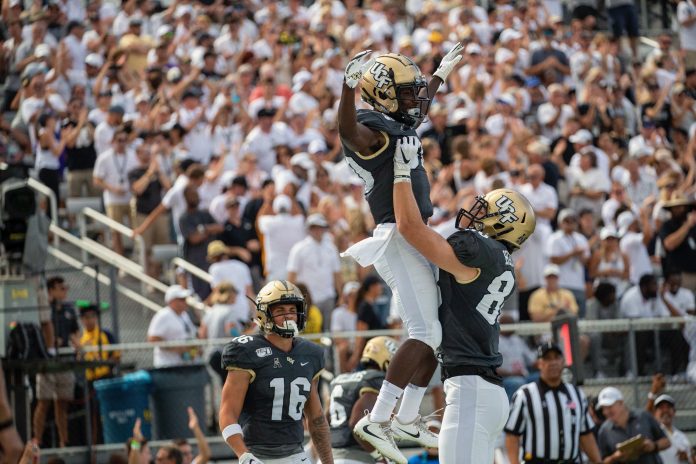 After suffering what appeared to be a right leg injury during the first quarter of the game against the ECU Pirates, the UCF Knights will be without junior running back Greg McCrae as they travel to take on the Temple Owls Saturday.
"Greg will not be available for this one, but I believe everyone else will be," UCF head coach Josh Heupel said in Monday's pregame press conference.
The junior running back leads the Knights with a career 7.51 yards per carry, and has contributed 401 rushing yards for six touchdowns this season.
During the matchup against the Pirates, both the Knights' offense and defense experienced injuries.
With a minute left in the first quarter, McCrae seemed to get awkwardly stuck in a pileup as he stayed with ECU junior inside linebacker Aaron Ramseur.
McCrae was able to walk off the field, and stayed on the sidelines after a brief trip to the medical tent and locker room, coming out with a brace covering most of his right leg. He was the third UCF starter to go down in the first 15 minutes.
UCF redshirt freshman starting left guard Cole Schneider was the first man attended to by the Knights' training staff. Redshirt freshman Edward Collins was sent in at left guard.
UCF sophomore offensive lineman Samuel Jackson ⁠— who took the place of left guard as Schneider went to the medical tent ⁠— went down about a minute later. Freshman Matthew Lee went in at left guard.
With a strong running back corps, the Knights will look to junior Otis Anderson Jr., redshirt sophomore Bentavious Thompson and senior Adrian Killins Jr. as they hit the road to take on the Temple Owls in Philadelphia. 
This is a developing story. Check back with Knight News for updates.