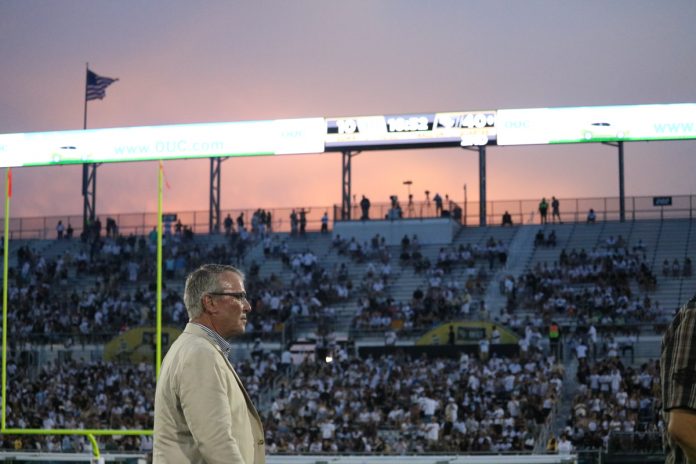 Orlando's voters have reelected Buddy Dyer to a fifth consecutive term as the mayor of Orlando.
Dyer, Orlando's longest-serving mayor, won with approximately 72% of the total votes, according to the Orange County Supervisor of Elections.
The 61-year-old was challenged by former Orlando Commissioner Samuel Ings and Navy veteran Aretha Simons.
Ings, who amassed the second most votes, finished with 17% of the total votes.
Dyer took to Twitter to thank the community for the overwhelming vote of confidence.
Dyer, who has led the city since 2003, will swear into his fifth term on Jan. 13, 2020.
In 2017, Dyer showed interest in leading UCF as former President John Hitt announced his retirement, but said he would focus on completing unfinished tasks and preparing for his fifth term as mayor instead, according to the Orlando Sentinel.
"I've said it many times and I'll say it again ⁠— I'm the happiest Mayor in America," Dyer said in a Tuesday email. "I'm excited to serve this beautiful city for another four years and work with you as we continue to move Orlando forward."
This is a developing story. Check back with Knight News for updates.