The UCF Men's Soccer team took care of business against the University of South Carolina Gamecocks with a 2-0 win in their return home Sunday, Sept. 22.
The No. 13 Knight's (5-1-1) win against USC Gamecocks (4-3-0) extends the Knight's win streak to four in a row.
The Knights also extend their streak of scoring a goal within the first 15 minutes of a match, as forward Cal Jennings, No. 3, scores at the start of the 6th minute on the first half.
In the 27th minute of the first half, midfielder Louis Perez, No. 10, scored his first goal of the season to put the Knights up 2-0 for the game.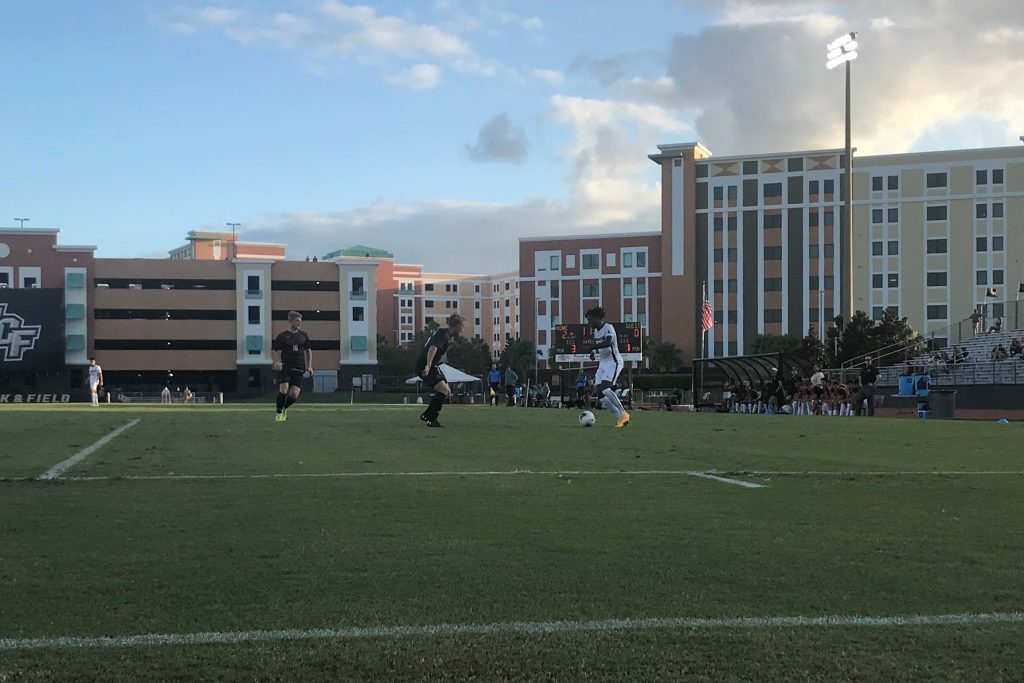 The Knights will be back in action again on Friday at 7 P.M., as they play the second of the three-game homestand against Temple University.