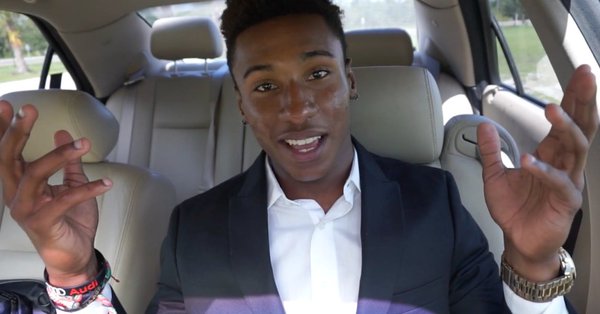 After much anticipation, and what De La Haye describes as, "some of the hardest days of my life, my career…my everything," he has chosen to continue making YouTube videos.
De La Haye posted a video Sunday explaining how the process has been and his ultimate decision. He made it very clear that this was one of the hardest decisions he's ever had to make.
"One half loves football…one half loves making videos," De La Haye states in the video, adding, "making videos is a big stress relief."
De La Haye also mentioned his appreciation for his fans and followers throughout this process.
"I would like to thank each and every one of you…I even want to thank the media for sharing my story," he stated, "I want to spread love, spread, joy, and spread entertainment."
Ultimately, De La Haye decided that if he were to give up making YouTube videos, "there would be an empty void just sitting there waiting to be filled," but if he were to give up college football, "I could continue to train…and hopefully get a tryout with a team. That path is not closed by me exiting college football."
These reasons lead De La Haye to choose to continue making his videos, and to continue making a profit off of them.
"I've decided I'm going to continue making my videos. I'm going to continue to bring love, positivity, joy, and inspiration to my fans. I'm not demonetizing. I refuse to," he stated.
Now De La Haye must wait to hear from the NCAA about his fate.
"The decision is in the NCAA's hands whether they want to suspend me or whether they want to let me do me," Da La Haye says, adding, "Thank you guys for supporting me."