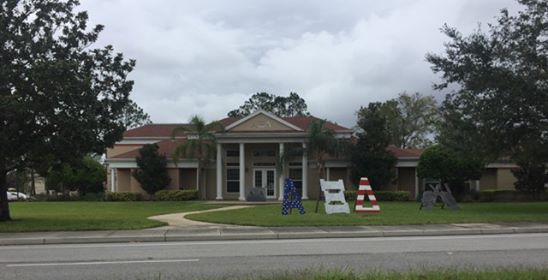 Fraternities and sororities at the University of Central Florida will not be able to host any social activities or events that serve alcohol for the first six weeks of the upcoming spring semester, Knight News has learned.
A mass email sent Friday by Greek Council announced a set of "guidelines" which aim to "greatly impact the Greek community at UCF as we return to the original values of our organizations: brotherhood/sisterhood, service, leadership and scholarship."
"We recognize that there are multiple elements that need to be addressed to promote the advancement of our organizations," the email said. "We are committed to doing whatever it takes to maintain a safe and healthy community."
The six-week period mentioned in the email is meant to be used to implement "corrective measures" as well as investigate fraternity and sorority behavior:
Greek Council, collaborating with the Office of Fraternity and Sorority Life, will "craft strategies" meant to curb misconduct within Greek organizations.
Alcohol use at Greek events will be "thoroughly reviewed" in order to determine "if, when and how the presence of alcohol will be managed" in the future.
"Best pratices" are to be identified by students and staff relative to "national trends and the UCF community."
Each Greek organization chapter will be evaluated "in relation to best practices."
While Greek Council did not respond to a request for comment, UCF spokeswoman Courtney Gilmartin said the new guidelines were spearheaded by student leaders and were not directly influenced by university administration.
The university, however, does the support the Greek Council's decision.
The guidelines came after multiple controversies involving misconduct by Greek organizations, which led to two chapters facing interim suspension by UCF.
Alpha Tau Omega was suspended last August after two members were accused of raping a woman who attended a party hosted by the organization in July. The suspension has since been lifted but the fraternity could face sanctions following the university's investigation, which could include getting their chapter revoked.
In early November, the sorority Alpha Xi Delta was suspended for hazing and alcoholic misconduct after a former sister told university officials about an incident at a bar where underage were told to drink large amounts of alcohol.
According to the incident report filed with the Office of Student Conduct, the chapter's executive board were made aware of the incident but did not take action.
Both investigations are currently underway.
Other Greek organizations that have faced suspension this year, like Lambda Theta Phi in June for hazing, alcohol misconduct and sexual misconduct; and Alpha Epsilon Pi in March after a pledge master allegedly placed a gun on a recruit's neck as part of a hazing ritual.