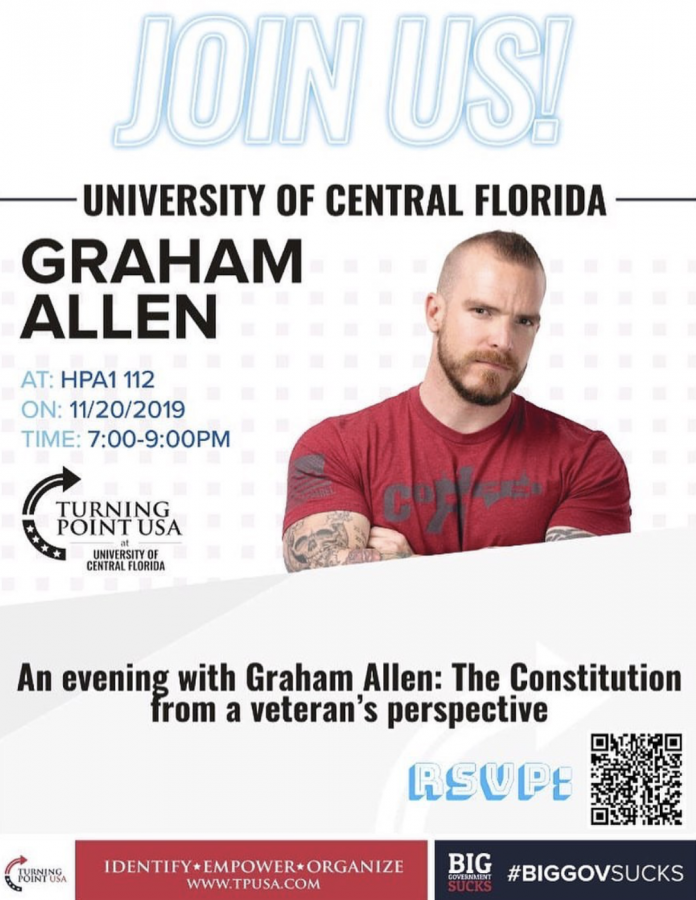 Conservative speaker Graham Allen will join Turning Point USA on Wednesday for a public speaking event at the University of Central Florida.
The event, "An Evening with Graham Allen: The Constitution from a Veteran's Perspective," will be held at 7 p.m. in the Health and Public Affairs Building in room 112. Doors open at 6:30 p.m.
Allen is the host of the "Dear America" podcast and the "Rant Nation" television show.
"Irreverent, unfiltered, and straight from the heart, Graham will always tell America what it needs to hear," his Apple Podcast bio reads.
Allen is also an 11-year Army veteran who served two combat deployments, according to Blaze Media.
Tickets for the free event can be reserved on Eventbrite.