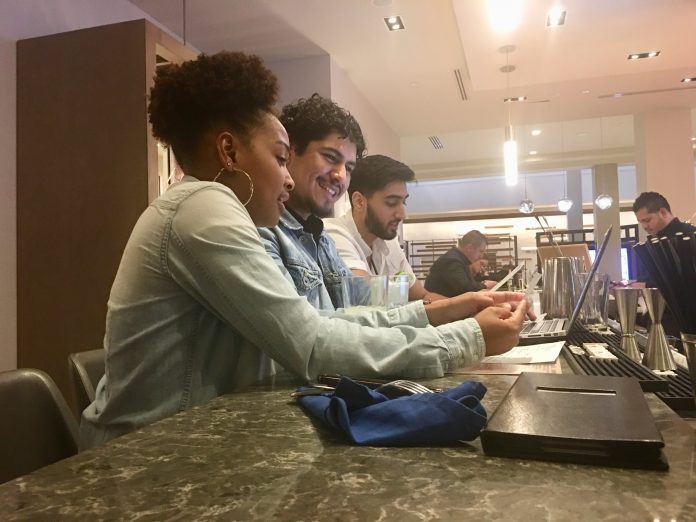 In August, UCF opened its doors to the new dorms at UnionWest where students were promised restaurants and kitchens to cook in.
Yet there was a bit of an issue, none of the restaurants were built and the ovens weren't working.
Students had to rely on microwaves, conventional ovens that the campus provided, and delivery services such as Uber eats.
Now three months later, Dunkin Donuts has been built and a Subway is opening up soon. Even the ovens have started functioning.
Though being able to obtain food has improved, not many students realize that there was another way to get affordable food during that time period.
The Marriott right next to the downtown campus has a restaurant inside called the Shade Bar and Grill which offers a discount menu only for UCF and Valencia students.
The food options on the menu range from burgers to wings to flatbread, that were created by some of the staff such as the restaurant manager, director of operations, and the chief manager.
"We just kind of try to get creative and say what would college students like," said kitchen manager, Omari Lewis. "When I was in college, I liked something cheap, good and affordable."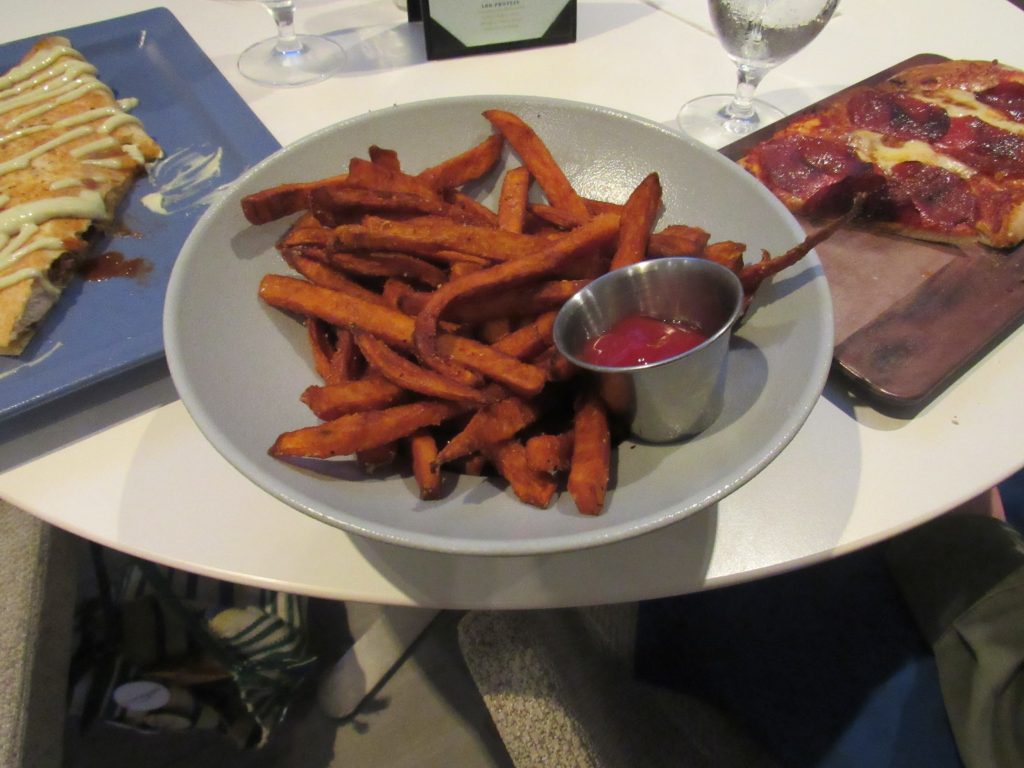 Usually a student will not pay over $20 for a meal. For example, an order of any sandwich on the menu comes with a beverage and fries for about $8. If fries are wanted separately or with a different entree then they are $3, to which the student can choose between crinkle cut or sweet potato.
The menu has actually undergone a reboot through requests by students and an Instagram poll. Adding new food options like soups, salads, and veggie burgers.
"We have a great connection with our community," said Tara Moran, assistant restaurant manager. "And we wanted to reach out to the UCF and Valencia community as well."
There is another option if students don't want to order from the discount menu. Students can order from the regular menu but are only given a 10 percent discount.
Though not many students know about this menu despite handing out flyers on campus when the menu started, there are a few that have discovered it through word of mouth and what opportunity it brings.
Lauren Jones, UCF animation graduate student, said having this menu is convenient since it's close by and not a lot of students have cars meaning that it can be difficult to get food.
"Also, because the restaurants under UnionWest that we were promised are not finished yet," Jones said.
Not just that but Carolina Hoffman, Valencia sophomore hospitality and management major, has noticed how much of a struggle it is to get "real food" on campus, with the food trucks being very expensive and not good, she said.
"It's like fast food, it doesn't taste good, it's super unhealthy and it's so expensive," Hoffman said. "The school doesn't provide an eating place, so this is good quality and it offers good prices."