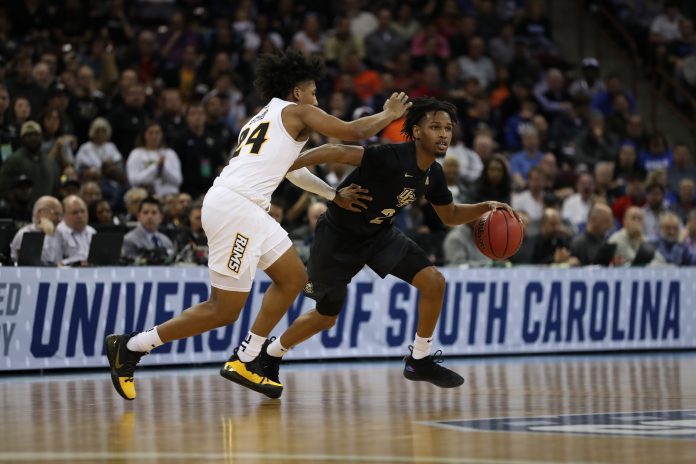 After a magical 2018-19 regular season and NCAA Tournament run, the UCF men's basketball team is ranked ninth of 12 teams in the preseason American Athletic Conference rankings.

This may be due to the drastic makeover that the Knights roster has experienced in the offseason as several new faces have appeared in order to replace some former players, like Aubrey Dawkins, Tacko Fall, Chad Brown and B.J. Talyor.
Nonetheless, these new players like redshirt senior Dazon Ingram, are hoping to prove those rankings wrong.
"We're an underdog," Ingram said on media day. "We're going to be an underdog for pretty much the whole season, but with the talent on this team, I feel like we can really do something special."

Ingram, a graduate transfer from Alabama, provided solid minutes for his old squad, averaging 7.1 points per game and 3.8 rebounds per game last season. He, along with the six other transfers on the roster, are looking to make their mark in the upcoming season.

Also looking to make an impact are the three returning Knights — redshirt junior guard Ceasar DeJesus, redshirt junior forward Collin Smith and senior guard Frank Bertz.

DeJesus said he is looking to continue off of his solid 2018 campaign where he shot 48% from the field in 28 games.
Along with Ingram, DeJesus said he believes that his team is an underdog and will be trying to prove everyone wrong throughout the season.
"We still feel like we have a target on our back from last year's season," DeJesus said on media day. "We're planning on having a great season this year. We're just out there to play basketball and have fun with it."
The Knights may have been ranked low in preseason conference play, but still believe that they can prove those rankings wrong and make another run at a conference title, and even a national title in March.
The Knights take on the Prairie View A&M with coverage on ESPN3 and FM 96.9 The Game. Tipoff is set for 3 p.m.