The arrest of a UCF student and member of the Pi Kappa Phi fraternity was announced Friday after a month-long child porn sting conducted by the Polk County Sheriff Office.
Dominic Bernardi, 19, is the youngest of 17 arrested in Operation Guardians of Innocence IV: Fall Haul. The special operation targeted individuals who possess or share child pornography, according to a news release.
Bernardi is accused of sending nude images of himself to a 13-year-old girl on Snapchat. Authorities also said he pressured the girl to send nude images of herself despite making statements that indicate he understood she was a minor.
The 13-year-old told authorities she viewed the pictures within the Snapchat application and is unable to access the pictures, according to the affidavit. She also told Polk County deputies that Bernardi has since blocked the minor on Snapchat.
Pi Kappa Phi President Joseph Torres said the news of Bernardi's arrest comes as a shock to the chapter.
"It's not easy to come to terms with what has occurred. He was an active member within our fraternity for over a year now," Torres said. "With these charges presented, they don't solely speak on his character, but they are severe in nature, and we as a fraternity condemn his actions as they do not uphold the values we strive to uphold in our chapter and in our fraternity."
Torres said Bernardi is no longer recognized as a brother of the Eta Psi Chapter of Pi Kappa Phi at UCF, and the process to officially remove him from the fraternity is underway.
Bernardi is charged with two third degree felonies — one count of using a computer to solicit a child, and one count of transmitting material harmful to a minor.
"The people arrested during this operation prey on the most innocent and vulnerable among us — our children," Polk County Sheriff Grady Judd said in the release. "Each one of these arrests has removed a predator from our streets and the internet."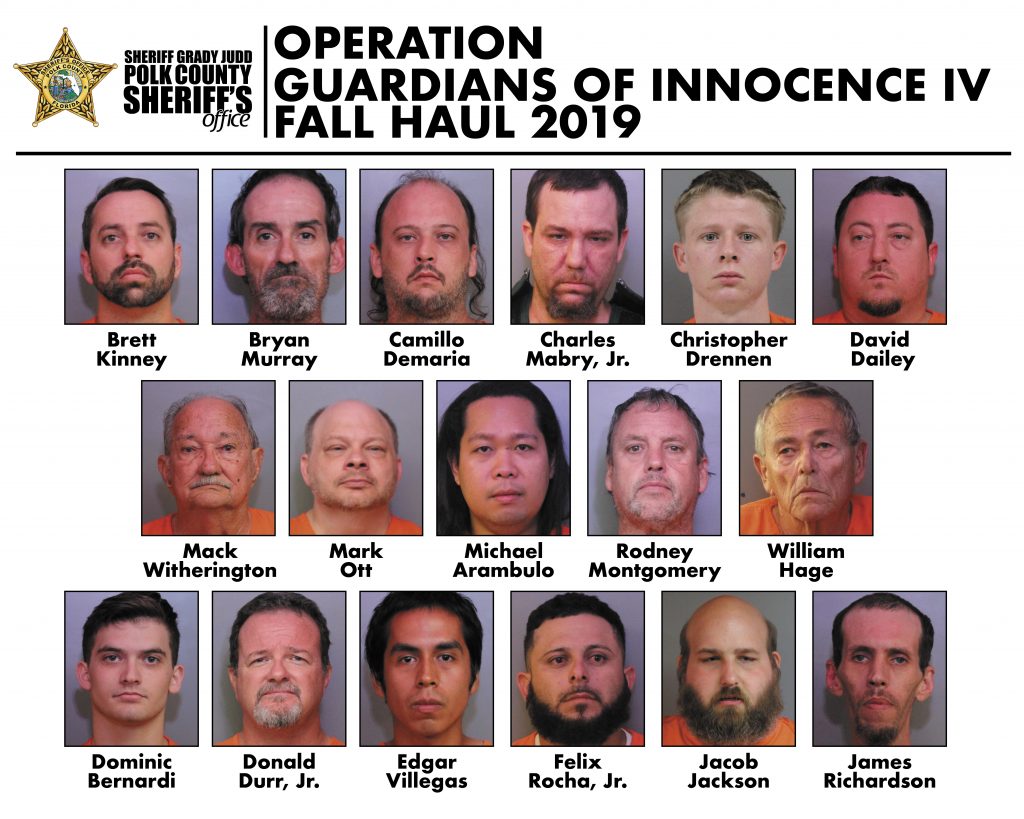 According to the release, detectives seized all electronic communication devices owned by the 17 individuals for a forensic search.
Authorities said if more images or videos depicting child porn are discovered, additional charges may follow.
Knight News Reporter Megan Turner contributed to this article.
This is a developing story. Check back with Knight News for updates.