A lot of students work part-time while in school to get by or help take some of the financial burden off their families. These are usually dead-end jobs they aren't passionate about and aren't motivated to do.
"Even if I was just serving one client I'd be just happy doing what I do. Knowing that I get to wake up in the morning and do what I love," said Zaus Streete a 22-year-old human communication major. "You really gotta have a passion for what you do."
Streete wanted more than just a part time job, he wanted something that could take his passion to the next level. As the owner of Streete Martial Arts his passion for business and martial arts is extremely evident.
Having done martial arts for 15 years of his life and worked at a karate school he'd been thinking of starting his own businesses.
What makes his business unique is that instead of residing in a permanent building Street Martial Arts is mobile. Streete said he plans on sharing his love for martial arts with as many people in the community as possible.
Though it's been a long time coming, he said he's really proud of where his business is and where it's headed.
"I'm not gonna say it's easy at all it's gonna take some work," Streete said. "If you're passionate about something I just say go for it."
Joquell Paris-Sautos, a 21-year-old audio engineering major at Valencia College wanted more than a part-time job.
"If I'm gonna be working something that I get bored on constantly let me at least have something that makes me want to get up in the morning," Paris-Sautos said.
With his company he said he is striving to show the importance of "linking" or connecting with others and how individuals skills can benefit each other. Links Creation is an entertainment umbrella company that gives creators access to resources they wouldn't otherwise have, like studio time.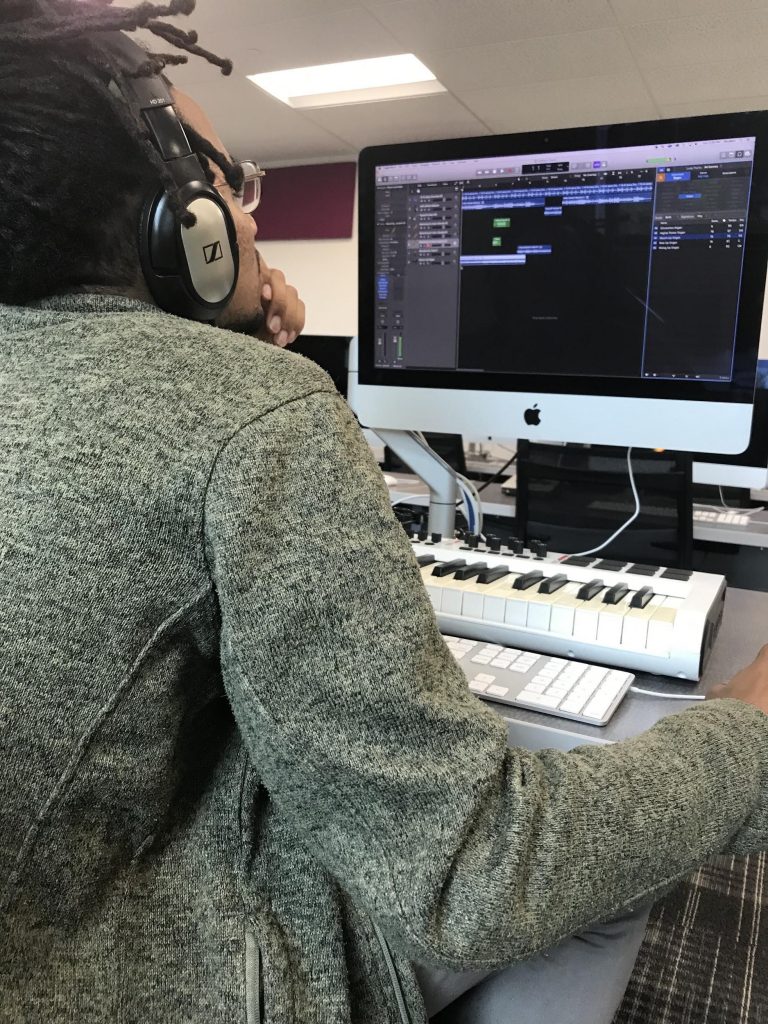 The company has subsections and together the company can be the super center for resources in the entertainment industry. The main subsection of the company that he's currently focused on is the audio aspect, Links Audio.
Paris-Sautos said he wants to continue to grow his business and expand the subsections in the future.
Self-motivation and mental fatigue are a huge part of being a business owner, but this is how he stays motivated and passionate.
"I always try to have somebody in my ear that's where I want to be or doing what I want to do," Paris-Sautos said, "Stuff like that I call it plugging in, whenever I speak to my mentor that's just me plugging into that source."
Bernard Rodriguez, a 22-year-old business administration major, owns Nine Seven, an online clothing store. He said his mission is to inspire others through his story, to work hard and persevere.
"Any aspect of your life to the 97 degree, put any aspect to the 97 degree you're gonna get a big number," Rodriguez said.
After dropping out of high school, the passing of his father and coming back to education he still manages to stay motivated. He realized his father would've wanted him to get a higher education. He got his diploma and now he's pursuing his degree in business administration.
His mentality is what keeps him motivated in school and his business.
"You build a certain type of mentality," Rodriguez said. "It gets to a point where you can't even quit if you wanted to."