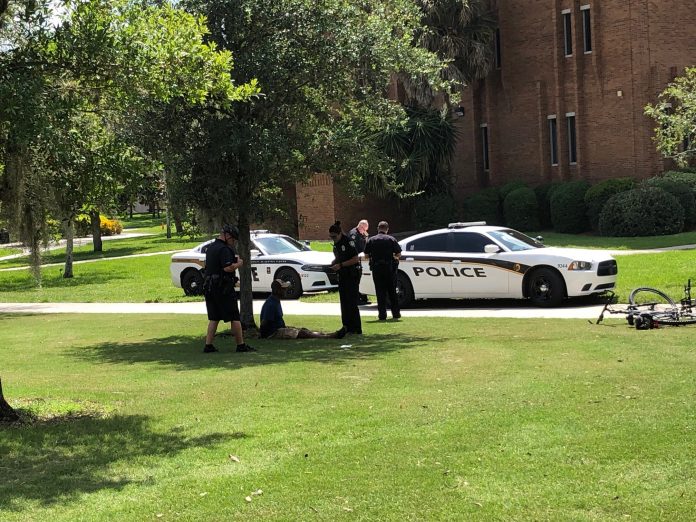 A man, with no affiliation to UCF, was arrested Friday and accused of stealing a bike on campus near the John C. Hitt Library, UCF police said.
A student contacted UCFPD after witnessing the man cut a bike lock and take the bike, said Courtney Gilmartin, UCFPD spokeswoman.
"Because of this student's vigilance, UCFPD was able to apprehend the suspect, recover stolen property and prevent additional crimes," Gilmartin said in an email.
Oscar Tellez, 61, was arrested and will be transported to the Orange County Jail, Gilmartin said. Tellez is not the one who UCFPD has been looking for in connection with several bike thefts on campus.
Around 3:20 p.m. a Knight News reporter witnessed the man being detained and heard him yelling and cursing, several officers were on the scene.
"We're appreciative to this student for being aware and calling police," Gilmartin said. "This is what "See Something, Say Something" is all about."
This is a developing story. Check back for updates.