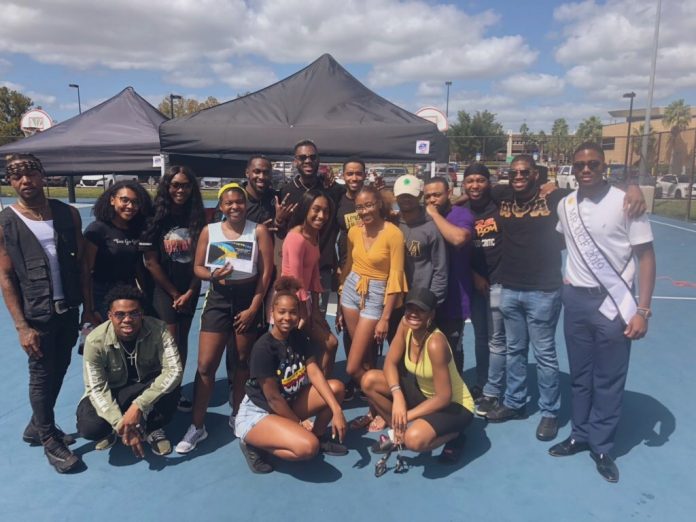 Hurricane Dorian has left nothing but destruction in its wake. Many across the state of Florida have begun donating supplies toward the relief effort to help rebuild the islands.
Among those who helped out is Juvanni Lafleur, UCF senior health sciences major. He partnered with the UCF Recreation and Wellness Center and organized a relief drive on Sunday, Sept. 22, in order to collect supplies, clothing and food to donate toward the relief efforts for the Bahamas.
The "Relief Bahama" collection drive was created by Lafleur to use his platform to give back and further push the #BahamaStrong movement that was initiated by a few of his friends that are Bahamian UCF students.
In just 9 days, Lafleur was able to organize the relief drive at the RWC Courts where students and other patrons brought the requested items. Lafleur, a rising DJ, conducted an on-air interview and was able to bring out iHeart Radio's 104.5 The Beat in support of the cause.
"Some of my closest friends are from the Bahamas so I wanted to help them out in a big way," Lafleur said. "My family is from Haiti, another Caribbean nation that was struck by natural disaster, so I understand that strength is in numbers."
Lafleur is a graduating senior and plans to be a physician's assistant after attending physician's assistant school. He is a "brother" at the UCF chapter of Progressive Black Men Incorporated, a community service-based organization, where he mentors two students including Malachi Mullings, the current Mr. UCF.
Lafleur works part time as a pharmaceutical technician. He also owns a limited liability corporation, Gryo Entertainment, and a non-profit organization, Gryo & Friends. With Gryo Entertainment, Lafleur provides entertainment for UCF students and Orlando residents throughout a multitude of events and parties. Gryo & Friends, on the other hand, is an organization that is designed for the purpose of serving the community.
"Gryo & Friends and Gryo Entertainment are the manifestation of two years of hard work, patience and progression," said Stanley Alexis, a brother of Progressive Black Men, Incorporated.
Lafleur sites his family, his brothers in Progressive Black Men Incorporated and his personal mantra of "be great, and if you can't be great be great at it" as his motivation. His saying serves as a reminder to be the best version of himself in everything he does.